Terms & Conditions
Product Warranty and Registration
Truviv Limited warrants products to be free from defects in material and workmanship during warranty period. If the product proves to be defective in material or workmanship during the warranty period, Truviv Limited will, repair or replace the product with the same or similar product.
The warranty period is 12 months and begins on the day of the purchase. 
Customers can obtain additional 1 year warranty by registering  purchase on www.truviv.com 
Please save this warranty card and purchase receipt to claim the warranty, as it could void the warranty. 
Most problems can be solved by contacting Truviv Customer via

 

help@truviv.com

 

 
Do not send your device back to us without writing to Truviv Customer service
If your device stopped working please try the car adapter (if applicable), if it works, please contact us and we will replace the defective adaptor.
The best way to claim warranty by e-mailing us: please send your warranty card, purchase receipt and short explanation, video regarding the fault.
 What the warranty does not cover:
 Accident, misuse, neglect, fire, water, unauthorised product modification, or failure to follow instructions supplied with the product.
Repair or attempted repair by unauthorised third party. 
Normal wear and tear
NOTE:
Truviv LTD reserves the right to replace the product or relevant parts with the same or equivalent product or parts, rather than repair it. Moreover, we reserve reasonable discretion to determine whether or not any product is performing in accordance with Truviv Ltd specifications.
It should also be noted that if Truviv LTD is unable to repair or replace the product(s), the customer will be refunded the price of the product. However, credit or refund will only cover the purchase price of the product, excluding the associated delivery cost. More so, in the event that a refund is provided, the faulty item will become the property of Truviv LTD.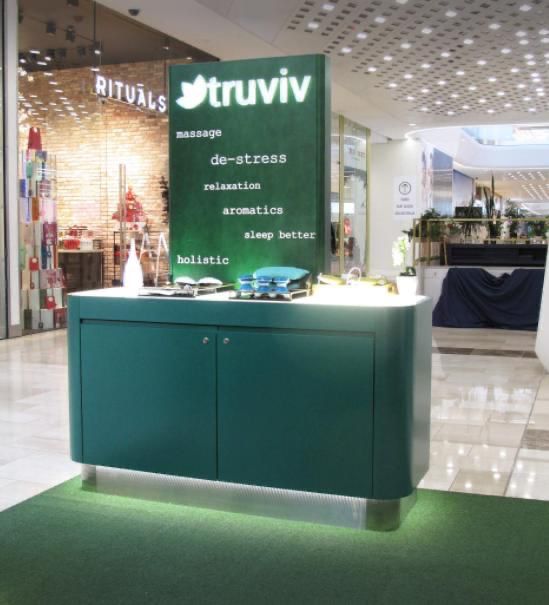 SINCE 2016
we have been dedicated to empowering individuals with the essential skills and knowledge to maximize their recovery and reach peak performance. Our mission is to equip you with the tools necessary to excel every day. Truviv has earned the trust of esteemed professionals including Premier League footballers, personal trainers, physiotherapists, ex-Special Forces soldiers, cyclists, skiers, climbers, rugby players, boxers, tennis pros, and MMA fighters. Join the ranks of those who rely on Truviv and unlock your true potential.
Contact us